My co-author Casper Hulshof is quite clever. When he saw this infographic he asked himself what's missing. Did you spot it?
Answer after the infographic: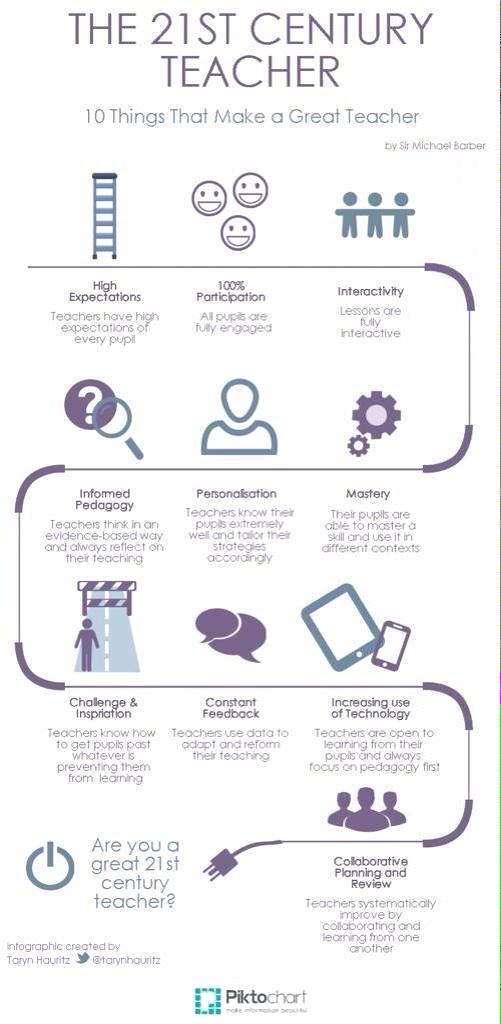 Seemingly the teacher of the 21st century only doesn't need to know one skill anymore: how to teach.
Oh, and as Inge Quets: a heart for children also seems to be missing.