Yesterday Carl Hendrick shared this image, taken from this article by Michelle Chi: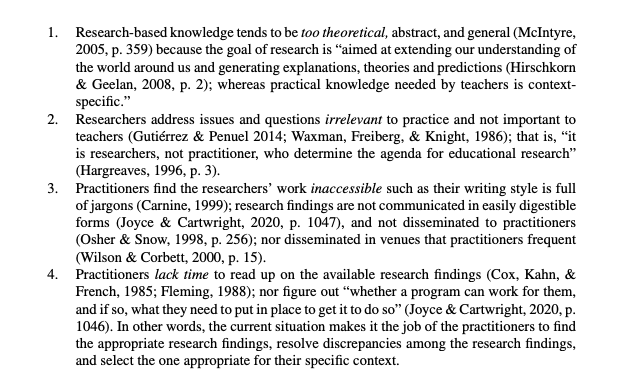 I would add one more to this list:
Researchers often think or seem to think that teachers don't know what they're doing. A mistake one can make when introducing e.g. spaced repetition. A lot of teachers know this from experience, but that doesn't necessarily mean they know the name of the concept or the rationale behind it. Still, they are often doing a good job.
Also, maybe it's a good idea to have a science of teaching rather than learning as David Daniel and I describe in this article?